From 12 July it is mandatory that businesses within NSW, including ours, must use the Service NSW COVID-19 QR Code. COVID-19 continues to be a risk to our community, our workplaces, and our economy. By following NSW Health direction, together we can help contain outbreaks and stop the spread of COVID-19.
There are a few simple things we need to do to adhere to NSW Health directives and help stop the spread:
Ensure your site has a Service NSW COVID-19 QR Code or register available at the delivery or testing locations. 
Minimise personnel movements inside the delivery or testing area to ensure social distancing, ideally implement an exclusion zone
Do not make physical contact with Hymix vehicles, equipment or staff.
We thank you for your ongoing support and commitment to keeping COVID SAFE together and keeping our industry operating.
Need additional information?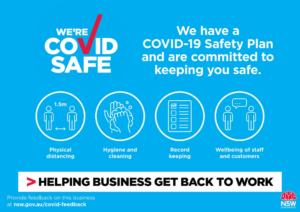 Visit the NSW Health website for information on how to get a QR Code for your site.